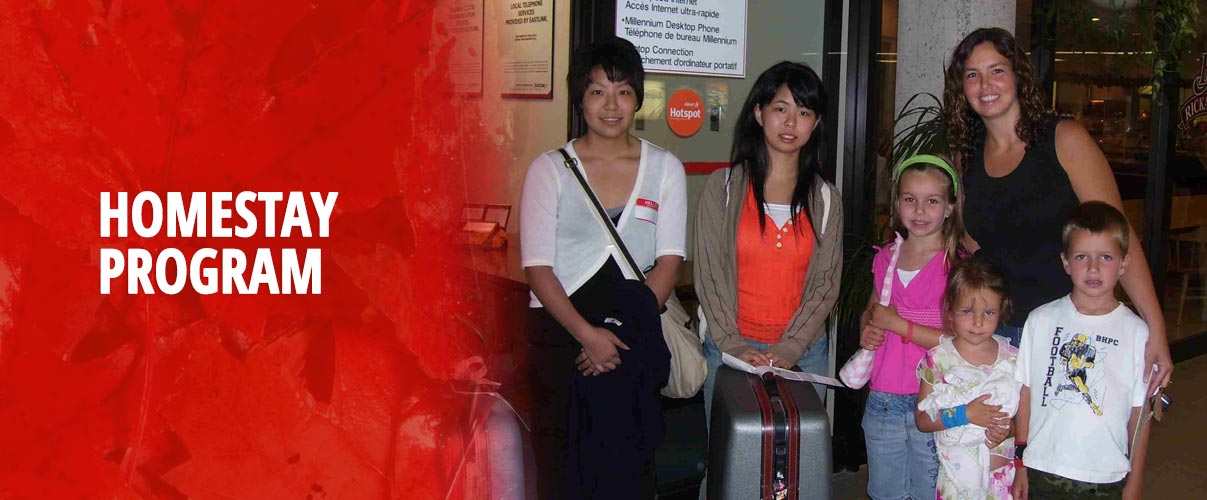 Our Mission is to provide an engaging and safe environment where students are able to exceed their English learning goals while experiencing Canadian and Island culture.

About
If you would like to stay with a homestay family, we will ask you to tell us a little about yourself, your needs, and your interests. You will do this when you complete your registration form. Our homestay coordinator will look at your information and match you with your homestay family.
We have many types of homestay families. Some homestay families consist of a mom, dad and children, but others may be a single person with or without children, or an elderly couple whose children no longer live at home. Also, our homestay coordinator visits and approves all of our homestay families before they can receive students.
Homestay Families
Homestay families drive students to and from SACLI
Homestay families adopt you as part of the family
Quotes from Homestay Families:
"Our experience as a homestay family has always been positive. We enjoy the students as much as they enjoy the stay on PEI".
"We are very proud to share a little bit of Prince Edward Island with the rest of the world, one student at a time!"
Safe Environment
SACLI students enjoy a safe environment in which to study. PEI has the lowest crime rate in Canada (2006, www.wikipedia.org).
English Environment
SACLI students are fully immersed in English outside of the classroom, 93% of the people in Charlottetown speak English.
Friendly Environment
SACLI students get to know their neighbours.
SACLI students receive service with a personal touch, a smile and a hello!