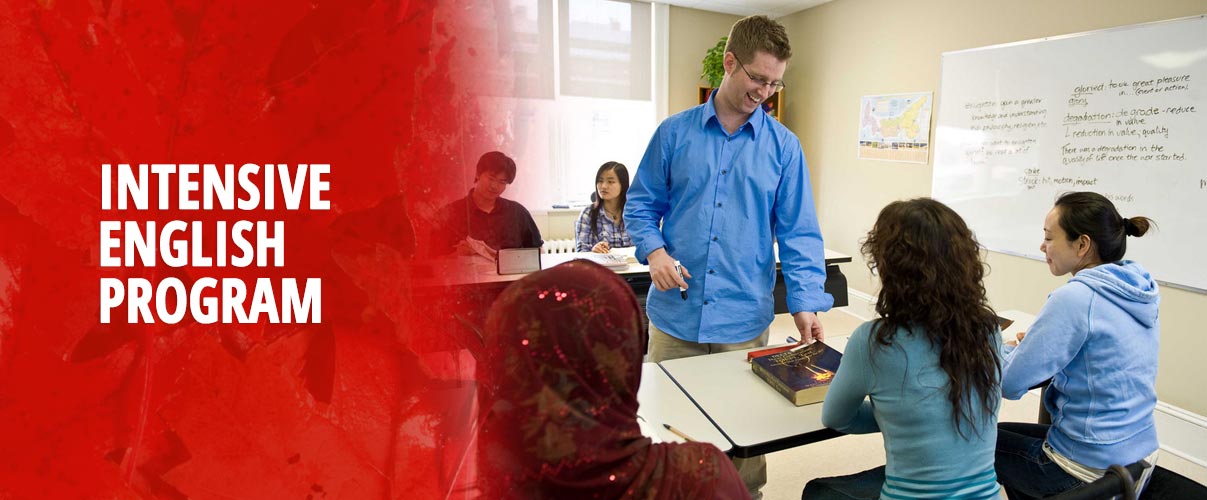 The Intensive English Program (IEP) is for students who want to improve their English for personal or academic purposes. In this program, you will develop your overall English skills so that you can express yourself in both every day and academic situations.
Age of Participants:
16 years and older
Program Length:
1 – 52 weeks
2018 SACLI Terms:
Term start dates: January 2, April 2, July 3, September 24
Student intake every Monday
Class Size:
Maximum of 15 students per class
Hours of Instruction:
25 hours per week
Program Focus:
Five skill areas are covered in our integrated approach to ESL instruction(reading, writing, listening, speaking, and grammar)
Why choose Study Abroad Canada's Intensive English Program?
Variety of levels to meet the learning needs of our students
Experienced and qualified teachers using up-to-date teaching techniques
Wide selection of current instructional materials including texts produced by major publishers and in-house materials
Focused on the development of all language skill areas
A choice of academic or general ESL
Small classes sizes focused on individual student's needs
Free weekly afternoon activities for full-time IEP students
Student intake every Monday
REGISTER NOW