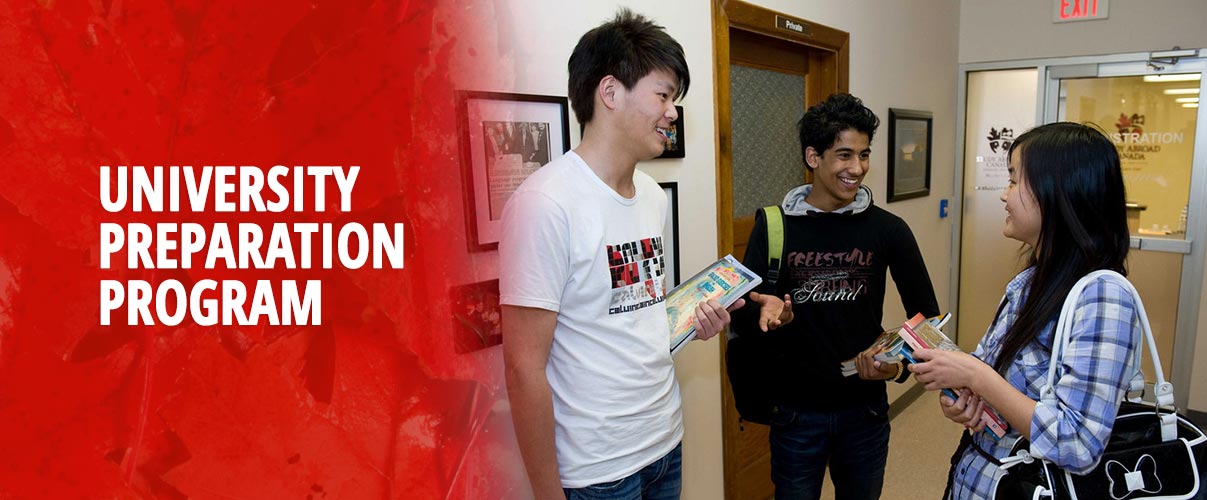 The University Preparation Program is designed to prepare students for advanced academic challenges. It is suitable to those students intending to enter university at both undergraduate and graduate levels. The content of this course is targeted at students who have a high level of English proficiency— for example, a proficiency equivalent to an IELTS score of 6+ or CLB of 7. Students who do not have the required proficiency can enter the Intensive English Program to attain the required proficiency.
| | |
| --- | --- |
| Program Length: | 12 weeks |
| Class Size: | Maximum of 14 students per class |
| Hours of Instruction: | 25 hours per week |
Program Focus:
Participate in discussions about a wide variety of topics with a high degree of accuracy.
Lead discussions and deliver presentations with confidence.
Understand lengthy lectures delivered at a natural rate of speed.
Inferring meaning
Identify author's bias and purpose.
Describe graphs.
Use a wide range of tenses and complex structures to enhance communication.
Report facts and express opinions using active and passive voices.
Discuss unreal events.
Express urgency, advisability, and necessity.
Write clear, well-organized essays which may include literature reviews and experimental research findings.
Summarize lengthy academic texts.
REGISTER NOW